Specifications
The Specifications are always a 'work in progress' as we build the car and get the dimensions for the WIDE BODY just right ! A lot of the work is HAND BUILT ! So we will continually update the results, as well as the technical specs. Then importantly the performance results we get from SHQRP when nearing completion and completion.
Interior
2005 MONARO INTERIOR – fully operational in every aspect.
We purchased a 2005 Monaro interior mid 2012. Got it off eBay and Graeme couldn't believe the price. It is likely the least money spent on the car but I'm sure with the customisation we will fix up that imbalance! Electric front seats & all. Rear seats really fit well.
If we go with the brighter car colours, we will bring the GREEN, SATIN CHARCOAL & BLACK look to the interior where possible. Including internal pillars, centre and rear consuls. But if we do it in Silver, we might go for a Burnt Blood Red and Black interior
Internal Door skins and rear seat walls will match Monaro seats. Using Black Leather. But to also use a GREEN or RED Diamond Double Stitch to off set & modernise on the walls and seats.
Inner ceiling is to be moulded off the top, close fitted to give maximum height with no fabric liner.
We will have mini-downlights in the ceiling over each seat and the center consuls.
Back inside parcel tray to be moulded to the two rear seat humps.
Electric windows, all around. For all four windows.
Radio antenna to be the glass film type, and fitted to the rear window. No outside Arial.
Engine
Chevrolet LSX, 376 B15
Induction: 2.3L HTV Harrop Supercharger
Power: T B D hp
Heads: Hand Built at Down Town Kustoms
ECU: LS1 type
The LSX376-B15 crate engine features strong internal components that withstand the pressure of forced induction. Chevrolet Performance engineers began with the Bow Tie LS standard deck short block and added forged pistons, rods, and crankshaft. The block assembly was then topped off with 6-bolt LSX/LS3 rectangular port aluminium heads to accommodate a supercharger or turbo. To allow induction customisation plus adequate support of the forced induction, the LSX376-B15 does not include an intake manifold or other accessories.
Engine Detailed Specifications
450 HP at 5900 RPM (without Supercharger)
444 ft/lbs TQ at 4600 RPM
Compression Ratio: 9 to 1
4.065″ Bore x 3.622″ Stroke
Forged 4340 Steel Crankshaft
Valves: 2.160″ Intake/1.590″ Exhaust
LSX Iron Block with Cross-Bolted 6-Bolt Main Caps
Camshaft: 210°/230° Duration, .560″/.555″ Lift (Hydraulic Roller)
Forged Aluminium Pistons and Forged Powdered Metal Connecting Rods
High-Flow LSX/LS3 Rectangular Port Aluminium Heads with As-Cast 68cc Combustion Chambers and 6-Bolt Attachment
Recommended Fuel: 87 Octane
Transmission
Gearbox: Auto
Diff & Drive Shaft: Custom by Down Town Kustoms & Geelong Diff Co.
We will update more on this section as we get further into Phase III
Suspension & Brakes
We are using the Harrop Ultimate brake kit. 381mm (15″) front rotors, 6 piston caliper in black. 356mm (14") rear rotors, 4 piston caliper in black. It will provide the stopping power we will need and we are very appreciative of the professional team at Harrop.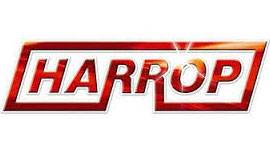 AiRide Air Suspension: We have double convoluted shock wave system in the front and rolling sleave shock wave in the rear, much like a coil over shock but are air over shock. They have dampening control and are fully adjustable and made by air ride in the United States. We will have twin viair compressors to deliver the air to an air tank, then the accuair system will control the air and ride height through the vu4 valve block and the ilevel ECU. The system is completely adjustable using your iPhone and will also automatically self level.
Rims & Rubber
FORGELINE ZX3P is a luxury evolution of our popular race wheel, the competition-bred ZX3R. Each ZX3P is built with forged 6061-T6 centers, 6061-T6 spun rim halves, and stainless steel aircraft-grade ARP fasteners. The model used is the ZX3P Titanium Low Gloss with Brushed aluminium lip. We are really excited to be a seller for Harrop of the Forgeline Wheels.
Tyres used are Pirelli with the sizes being on the front – 255/40/19 and the rear of 355/30/19. (More info to follow soon.)
DYNO Test Results
To come later